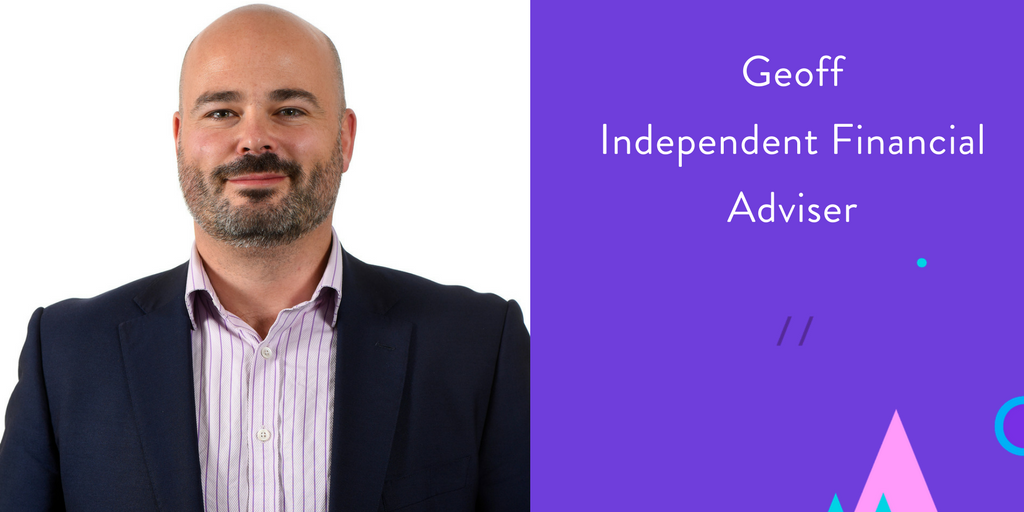 If you've been a Wow client for a while or done any personal financial planning with us, you would've come across Geoff. He's been with us for 12 years and in that time has helped hundreds of business owners and families achieve their financial objectives.
What you did before you came to Wow?
I've got a strong background in financial advice. Before working at Wow, I worked with HSBC in their pension review department and later for a friendly society advising on their specific financial products.
I wasn't comfortable being limited to providing advice on specific financial products as I felt it constrained the potential outcomes. I preferred being able to give truly independent advice on everything that was available in the market place.
What attracted you to Wow?
I'd been friends with Wow's co-founders for a while and was attracted to what they were trying to develop with Wow and this fitted with my desire to provide independent advice. I also liked that they had ambitious growth plans. I wanted to be part of those plans.
What's kept you at Wow for so long?
Twelve years ago we were a lot smaller! I've loved being part of a growing company and being able to provide my thoughts and ideas on how to best look after our clients.
I also love that we specialise in working with small business owners. It has allowed me to understand what business owners need. Sitting alongside their accountants, we have a good understanding of their businesses, which makes it a lot easier to provide the best advice.
Of course, Wow wouldn't be Wow without the people. I don't think there are many places like Wow. I regard the people I work with as my friends, and we have a shared vision for the services and ways we can help clients.
What are your favourite Wow moments?
Over the years, we've helped many people with many different things. I love the problem-solving aspect and my favourite moments over the years at Wow have always involved recommending a solution to meet a client's particular need.
I enjoy helping people to protect what's important. For example, I was advising a couple, one of whom had recently left a job which had always provided for their life insurance needs. They were looking to buy their first house, and I'd recommended they arrange both life cover and critical illness for the security of their family. They took a little convincing of the benefits but accepted my recommendations. Six months after we had arranged these policies one of them had to have unexpected open heart surgery. The policy gave them all the financial security they needed through that tough time.
A very different example, we had a client who had a reasonably complicated set of financial investments with different providers. He just wanted a way to summarise everything in one place. We were able to provide him with a way that he could view and manage all of his financial affairs in one place digitally, and could log in at anytime from anywhere to keep a track on things. Being able to provide a solution that no other adviser had offered and helping him to make sense of it all was satisfying.
I always enjoy cash flow modelling and helping people to determine and visualise their goals. Whether it's getting on the property ladder, protecting their family, or retirement planning. I enjoy giving people all the information they need to be able to make decisions and set objectives to reach these important goals and milestones in their lives.
As people's goals change at different points in their lives, the advice changes too and I enjoy the fact it's an ongoing relationship, and I can play a small part in their journey.
Outside of Wow
If I'm not at Wow, you'll find me either outside, at a park or in soft play with my two and a half-year-old son and six month-old daughter. If I have any spare time outside that, you'll find me swinging a golf club. Anyone with young children will appreciate that is hardly ever!