We believe that doing the right thing gets results. We believe that having a clear purpose and standing up for what you believe in is the secret to building a beautiful, sustainable business – something to be really proud of. It can also be a huge amount of fun.
We naturally gravitate towards working with businesses with soul, businesses that are at the centre of enriching human experiences. Our mission is to make it easy for people to build Beautiful Businesses.
Beauty will save the world

FYODOR DOSTOEVSKY

---
OUR BEGINNINGS
Together, Peter and Paul founded The Wow Company in 2004. They believed accountants should be at the heart of building Beautiful Businesses.
The heartbeat of Wow has always been about great people working together. Over the years, we've built a team of smart, caring, passionate and fundamentally nice people. A team that loves helping people achieve their dreams and being part of the exciting journey of growing a business.
Aggie Kubis

CLIENT MANAGER

Loves to run

Baking

-100

Tea Making

87

Loudest Laugh

47

Aimee Stadling

MANAGEMENT ACCOUNTANT

Loves micro pigs

Taste In Music

50

Baking

-99

Tea Making

80

Al Mussellwhite

LEAD ADVISER

Would love to go travelling again

Baking

92

Tea Making

81

Jokes

-99

Charlene Scott

Payroll Manager

Has great 'Name that Tune' skills

Taste In Music

100

Loudest Laugh

80

Dance Moves

-100

Chloe Bannister

Client Account Representative

I can recite the alphabet backwards

Tea Making

-32

Dance Moves

8

Jokes

273

Dan Papanicolaou

Accounts Team

Baking

60

Tea Making

80

Dance Moves

-99

Danielle Newman

Tax Adviser

Taste In Music

85

Baking

-25

Jokes

40

Evie Lomas

R&D Team

Baking

70

Tea Making

90

Loudest Laugh

-10

Geoff Mabbutt

FINANCIAL PLANNER

Wanted to be a stuntman growing up

Taste In Music

95

Baking

-15

Tea Making

54

Hannah Rushbrook

OPERATIONS DIRECTOR

A great hockey player, who doesn't like losing

Taste In Music

85

Baking

-86

Dance Moves

44

Harry Skinner

Management Accountant

Taste In Music

63

Tea Making

88

Dance Moves

-55

Hugh Slater

Account Manager

My favourite shoe is a flip flop

Baking

-100

Tea Making

200

Jokes

1

Jamie Ungless

Client Manager

Bookworm with a penchant for travelling

Taste In Music

67

Baking

88

Tea Making

373

Jess Hanson

Personal Tax Adviser

Taste In Music

50

Baking

80

Tea Making

100

Kate Dawson-Brown

Tax Adviser

Taste In Music

90

Dance Moves

30

Jokes

-50

Katie Payne

LEAD ADVISER

Has a new found affection for exercise

Taste In Music

81

Baking

-47

Jokes

33

Keith Wise

FINANCIAL PLANNING TEAM

Has the voice of an angel

Taste In Music

99

Tea Making

-85

Loudest Laugh

25

Kelly Goodship

MANAGING DIRECTOR

Wanted to be a vet growing up

Baking

-55

Loudest Laugh

87

Dance Moves

59

Leo Tidman

LEAD ADVISER

Would love to be an RAF pilot

Taste In Music

88

Tea Making

-73

Jokes

63

Lisa Derrick

PAYROLL MANAGER

Can't resist a bit of chocolate

Taste In Music

50

Loudest Laugh

87

Jokes

-40

Lynnette Trapnell

Client Services Administrator

A crazy dog lady!

Tea Making

90

Dance Moves

60

Jokes

80

Mandy Rawlings

CLIENT EXPERIENCE TEAM

Always smiling

Baking

85

Tea Making

100

Dance Moves

-42

Marc Denton

FINANCIAL PLANNER

Unfortunately supports the Welsh rugby team

Baking

90

Loudest Laugh

25

Dance Moves

-13

Morgen Moss

Management Accountant

Taste In Music

65

Baking

90

Dance Moves

-10

Natalie Howarth

HEAD OF BUSINESS TAX

Played cricket for her county

Tea Making

94

Dance Moves

12

Jokes

-58

Niamh Cameron

Tax Adviser

Obsessed with pandas

Baking

40

Tea Making

95

Jokes

70

Nicole Lane

FINANCE MANAGER

Wanted to be a children's TV presenter growing up

Taste In Music

85

Baking

35

Jokes

-5

Olivia Rist

Graduate Accountant

Baking

81

Loudest Laugh

-10

Jokes

55

Paul Bulpitt

CO-FOUNDER

Always reading an interesting book

Taste In Music

98

Dance Moves

-15

Jokes

62

Peter Czapp

CO-FOUNDER

His dad dancing can be dangerous (to himself)

Baking

12

Tea Making

85

Jokes

-23

Philippa Peacock

HEAD OF PERSONAL TAX

Loves a good party

Tea Making

83

Loudest Laugh

35

Dance Moves

-89

Rachael Hodgson

Client Manager

Baking

-83

Tea Making

98

Loudest Laugh

12

Rory Spence

HEAD OF COMMERCIAL

Desperately trying to lower his golf handicap

Taste In Music

95

Dance Moves

-61

Jokes

100

Ruth Kempster-Smith

Payroll Administrator

Has an insane shoe collection

Taste In Music

86

Tea Making

-14

Jokes

30

Sam Richards

MANAGEMENT ACCOUNTANT

Keen hockey player

Taste In Music

85

Baking

62

Dance Moves

-50

Sara Elliott

Payroll Manager

Taste In Music

50

Baking

85

Jokes

-15

Sarah Evans

Management Accountant

Is a bookworm!

Taste In Music

+79

Loudest Laugh

+99

Dance Moves

-685

Sophie Tidman

Client Services Administrator

Taste In Music

99

Loudest Laugh

-5

Dance Moves

10

Tracey Williamson

OFFICE MANAGER

Don't come near her when she is 'hangry'

Loudest Laugh

91

Dance Moves

64

Jokes

-53

Zeke Perry

Tax Adviser

A sport enthusiast who's partial to a sweet treat

Taste In Music

-10

Baking

-50

Tea Making

-99

Our client experience principles
The relationship we have with our clients means everything to us at Wow. We spent a lot of time thinking about what makes our client experience really Wow. We boiled this down to six client experience principles. These values guide how we work with our clients and drive everything, from our daily conversations, to the services we offer and how we deliver them. They are:
---
What it's like being a client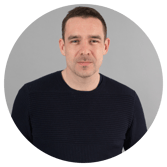 Making the switch to Wow has proved to be one of the best business decisions we've ever made. The transition from our old firm was seamless and as well as managing our day to day accounting, the ongoing strategic advice they provide is a vital part of our stability and expansion. Thanks guys!

James Cotton
MD & Founder of Onespacemedia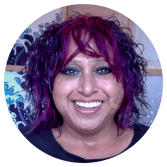 There's something about Wow. A 'something' that goes beyond being just our accountants. They always do that bit extra. My Wow accountant connects and empathises, and understands what it is like when your head is in panic mode, and you're worried about the numbers. She is patient too. She explains the finances to me again and again without complaint. It's the reassurance I need that lets me focus on what I do best. It's a great feeling to have experts like this by your side. Wow really are amazing.

Katy Howell
CEO of Immediate Future
INSIDE WOW
See the magic at work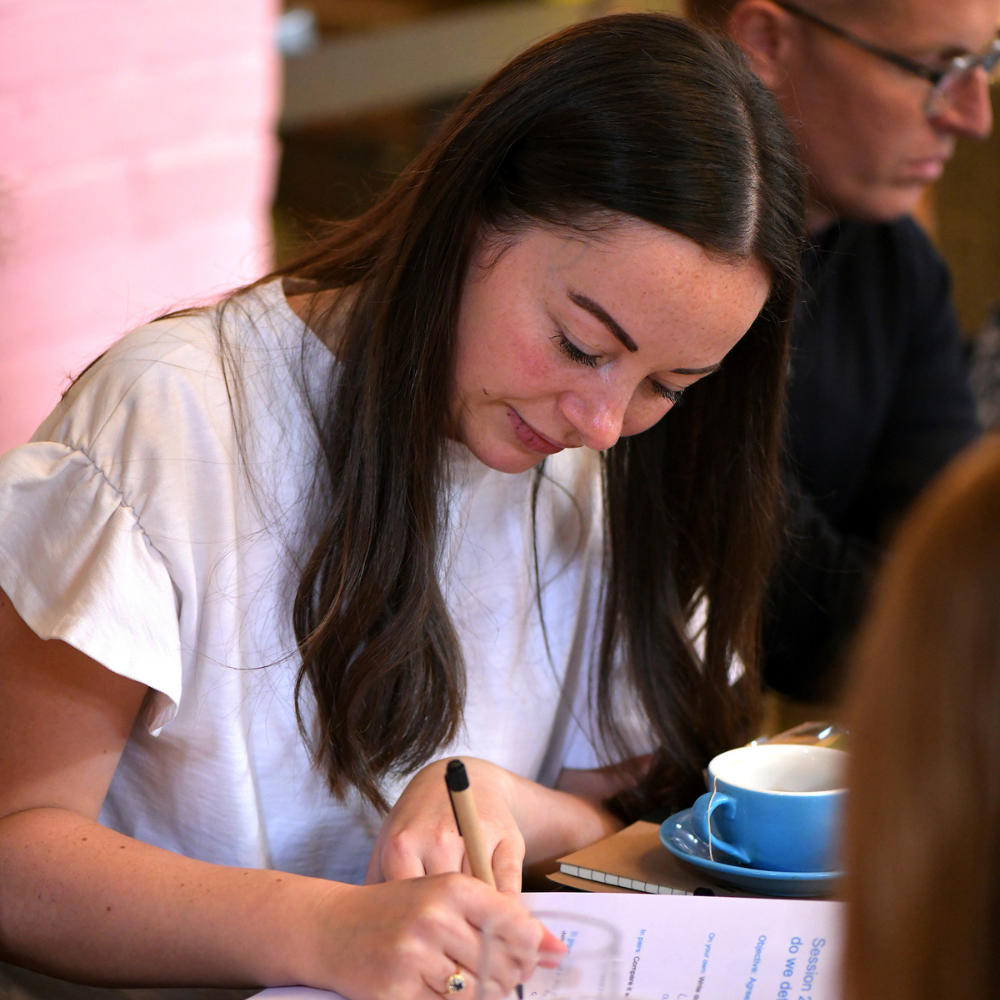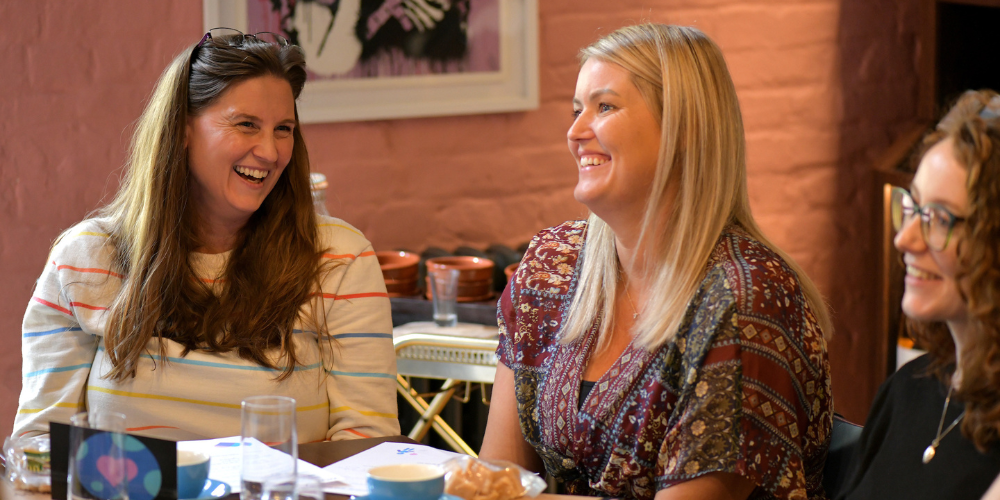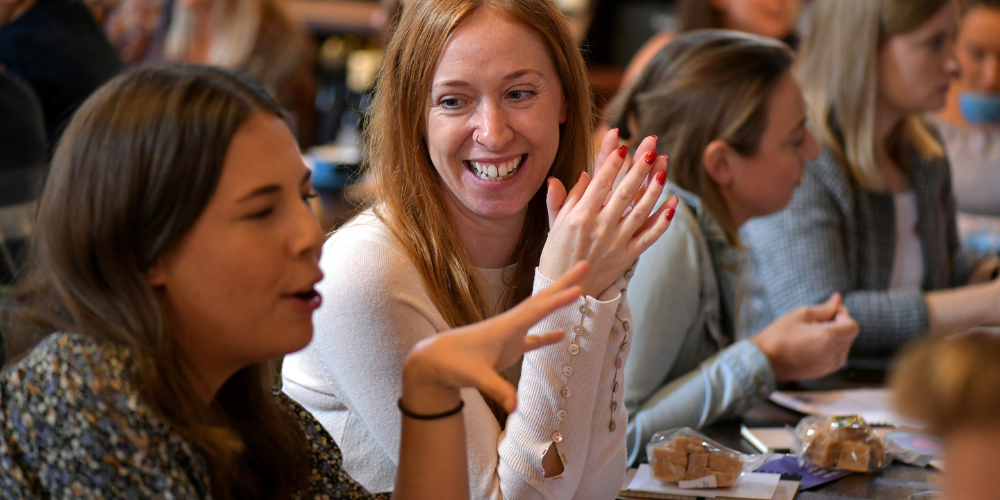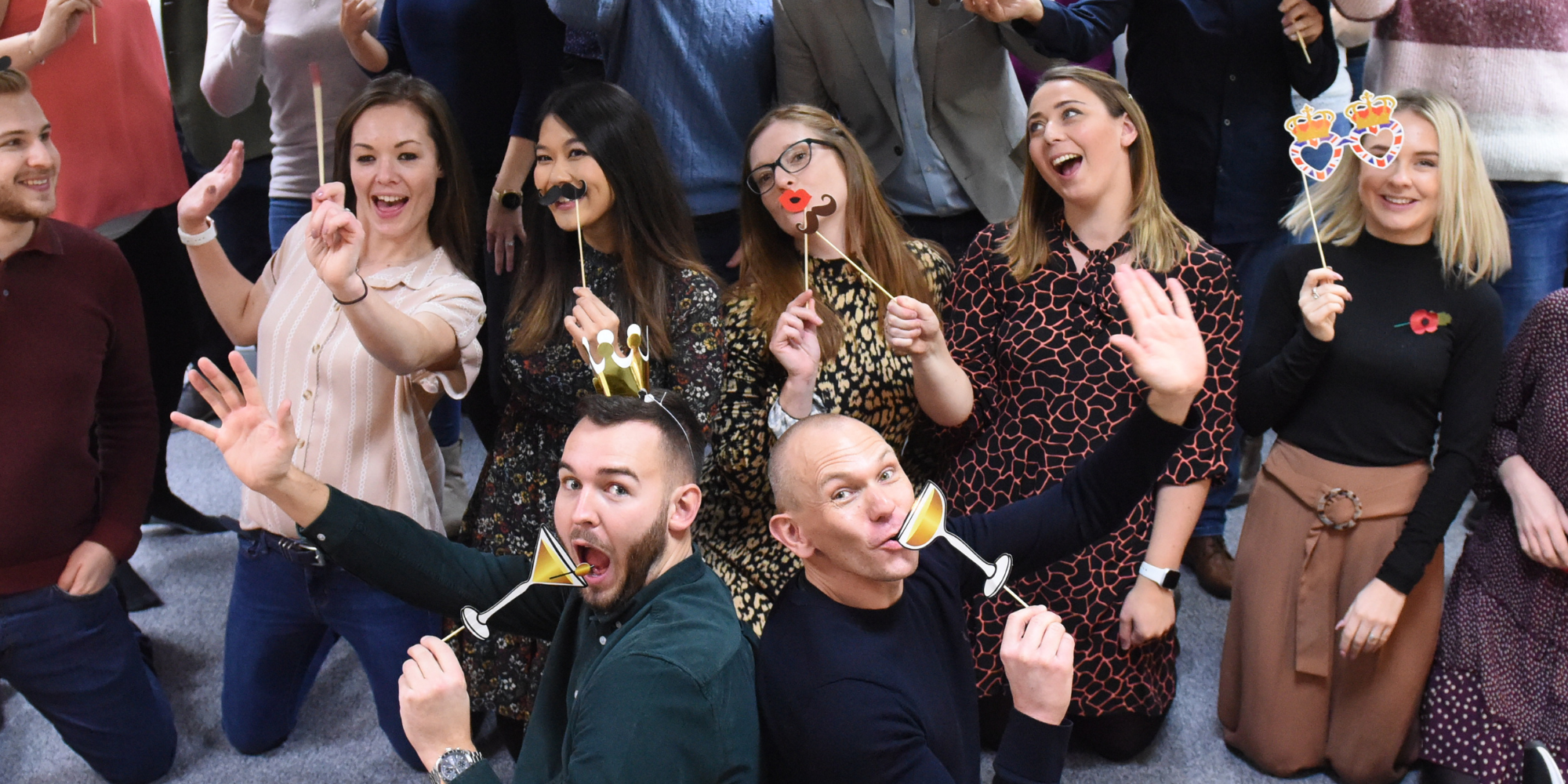 A WEE HISTORY LESSON
History of Wow
A fun look at how far we've come over the years
2004

- It all started on 6th January
- The first services we offered were business consultancy and financial planning
- Here's Paul and Peter at the launch (yes, it's really them)!

2005

- We go completely paperless well before the rest of the world, implementing Microsoft Sharepoint and using cloud technology before it was even called 'the cloud' (back then, it was just the Internet)

2006

- In January, we launched accountancy as a service
- Wow partnered with Business Link, delivering presentations to over 2,000 business owners in 16 locations on the subject of growth


2007

- We officially become known as The Wow Company, updating our brand

2008

- Wow becomes one of the first accountants in the UK to recommend Xero

2010

- We start trialling Receipt Bank (now Dext), the first accountants in the UK to do so

2011

- In February, we move from spreadsheets and whiteboards to managing jobs in WorkflowMax. No longer do we have to worry about accidentally wiping something important off the job board!

2012

- The first edition of BenchPress was launched
- In October, we moved from Samar House to Hikenield House

2013

- We set up our London office
- We launched The Agency Collective, the world's best peer support community for agency owners
- We won Xero Partner of The Year in October

2014

- Our 10th birthday party in the Spinnaker Tower on the windiest night of the year. We definitely felt the room move that night (and it wasn't just the champagne)
- One floor became two at Wow HQ as we continue to grow

2015

- Paul was appointed Head of Accounting at Xero

2017

- We gave our brand and website a much-needed facelift - We published our Beautiful Business Manifesto

2018

- Two floors became three at Wow HQ
- BenchPress passes 500 participants for the first time, officially becoming the largest survey of independent agencies in the UK
- In August we launched our dedicated Business Tax team

2019

- We celebrated 15 years of Wow
- The Consultancy Growth Network is launched, a community to help consulting firms thrive
- We partnered with Ecologi, planting 600 trees a month to offset the carbon we produce

2020

- We launched our COVID Support Hub to support businesses through the pandemic
- We launched our 'Friend In Need' service and HR Helpline for Wow clients
- Consultancy BenchPress is launched

2021

- Wow becomes a 'remote-first' business, hiring great talent from all over the country
- We celebrated a decade of BenchPress with an event in London streamed around the world

2022

- Kelly, Hannah, and Dan take over the running of Wow. Peter and Paul continue to provide strategic input
- We launched our Beautiful Business Community