Earlier this year, The Wow Company surveyed hundreds of agencies across the country and published the results in our annual Benchmark Report on the industry. As the year draws to a close, we thought it would be interesting for you to measure your own agency's performance this year. In part two of this three part series, we take a look at cash flow.
Have you improved your debtor days?
How do you rank against other agencies when it comes to the amount of time it takes you to get paid? The stats below provide a good starting point for comparison. If you'd like some tips on improving your cash flow, check out page 7 of this report.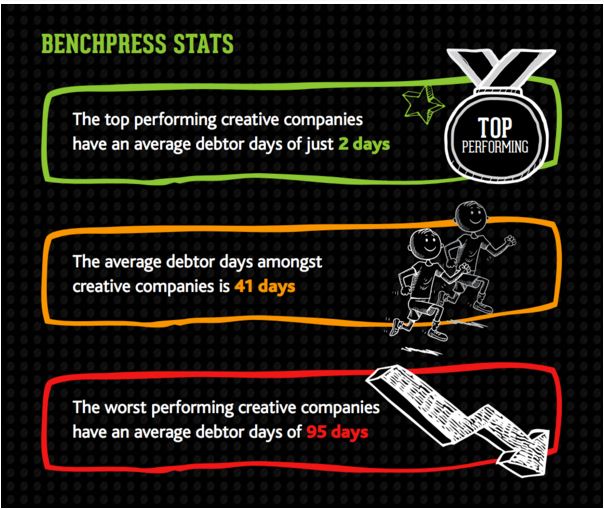 How can you use technology to help improve cash flow?
Managing your cash flow is easier now than ever before, thanks to an array of cost-effective technology solutions. Here's what the smart agencies were using this year to help improve their cash flow.
Xero - 60% of agencies are now using this accountancy solution, which means that the 40% that are not are at a distinct disadvantage. Click here to view a short video of how Xero will change your life forever!
Float - A simple cash flow forecasting tool that will take the guesswork out of managing your cash.
Chaser- Setup personalised email chasers for clients that need a little extra nudge to get their cheque books out! Chaser automates what was once a manual task, which means that you can get paid whilst you sleep.
GoCardless - Direct Debits just got a lot simpler thanks to GoCardless. More and more agencies are realising that there is no better way of collecting cash from clients.
MarketInvoice - Allowing agencies to raise funds in 24 hours against unpaid invoices.
Using project management software to get paid quicker
In addition, agencies are using increasingly sophisticated project management software to hit payment milestones in projects quicker. Here's what agencies were using this year.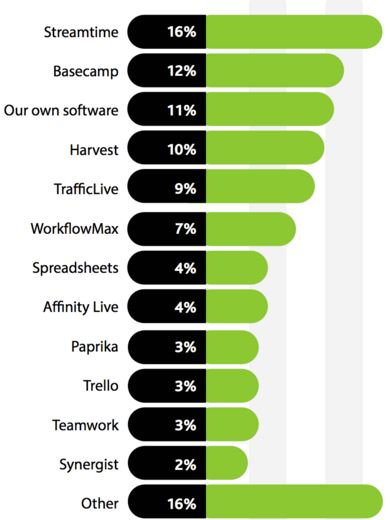 Would you like to improve your cash flow?
If you would like to chat to a member of the Wow Team about how we can improve your agency's cash flow, please get in touch on 020 3667 5221 or email info@thewowcompany.com
Further inspiration
We'll be publishing the final part in this series in a couple of weeks and will be looking at how your agency can grow quickly next year. In the meantime, don't forget to check out some of the excellent additional content in The Agency Collective's Resource Hub.

As accountants specialising in creative businesses, we've worked with hundreds of agencies over the...

As accountants specialising in creative businesses, we've worked with hundreds of agencies over the...

Following Wow's latest Agency Survey, this 30 minute video discusses what the results mean for you,...